Today we decided to switch things up a bit for you guys and in this scene you get to see Viky and Nessy. Nessy is quite popular and you have gotten to see her in quite a lot of the previous scenes. So we wanted to pair her up with a new babe to have fun with for the afternoon and we must say that it came out quite nice too. To see more of Nessy's superb scenes just check out the past updates and enjoy. But now let's return to our new babe and see how her and miss Nessy got to play in this naughty update shall we? we are guessing that you guys are also pretty eager to see them in action as they play with each other's pink pussies.
Viky seems to be quite mesmerized by the blonde's cute round ass and eager cunt, and she made sure to give them lots of attention this afternoon as you will see. She has the cute and sexy babe Nessy laying on her belly while she gets busty with that naughty cunt. Sit back and see her getting her pussy rubbed by Viky as she stays bent over today. The cute and hot Viky gets to finger her cute and tight ass and rub her pussy too, and all this is going down as Nessy moans loudly in pleasure at the sexual treatment that she is getting. We hope you checked out each and every image in this gallery and you can be sure that there will be more next week!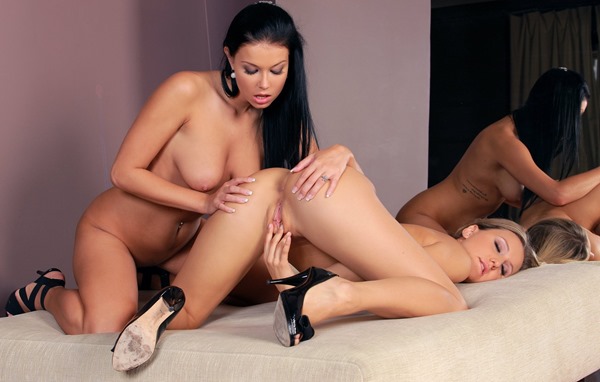 See these horny babes giving each other an orgasm!